Salvini evacuates squatters from "unsafe" building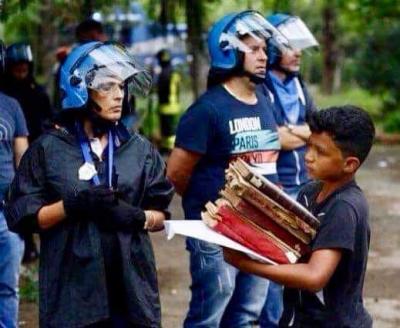 ROME – A 12-hour siege has led to the eviction of 78 families from a former school in the Primavalle district in Rome's northwestern outskirts, police sources said on Tuesday.
 Since 2003, the school had become a home for 300 Italians and migrants including 80 children. Targeted by the Interior Ministry because the structure is considered "unsafe," the area was surrounded by dozens of agents and armored vehicles during the night.
"We counted 45 trucks," says one of the occupants.
 Tensions mounted as the hours went by. Around 200 people including activists met outside the structure. Dozens of occupants barricaded themselves inside resisting police negotiations. 
 In the morning occupants started launching objects at police from the windows.
 The police responded with hydrants.
 Some occupants also burned tyres, matresses and rubbish.
 "Get out and housing solutions will be found," the agents said via megaphone.
 Police entered the structure and managed to convince those who remained in the building to leave. Those exiting were mostly foreigners, many pushing strollers with children.
 So far 145 people have accepted the government's welcome proposal. 
 Following the blitz, Interior Minister Matteo Salvini said: "That building is unstable. Those who attacked the police must end up in jail, onwards with the evictions in Rome and throughout Italy."
 Democratic Party deputy Matteo Orfini condemned the eviction. 
 "What is happening in Primavalle is not acceptable: militarization instead of dialogue is yet another demonstration of the will to declare war on poverty," he said. "Avoid useless shows of strength against those who have the sole fault of being in difficulty."
 cc