Insider editor convicted of defaming FAO, will appeal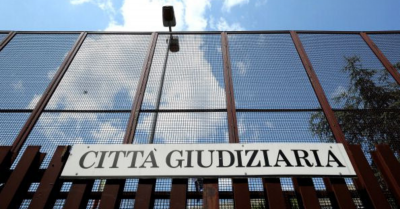 ROME – The editor of the Italian Insider  John Phillips was convicted Friday on charges of besmirching the image of the UN's Food and Agriculture Organisation (FAO), but was cleared of charges relating to a report in the English-language newspaper on job-rigging by senior FAO executive Mehdi Drissi.
 Judge Chiara Riva found Mr Phillips guilty on charges of defaming the FAO and three other senior executives of the troubled UN agency and ordered the journalist to pay a fine of 1,800 euros. The prosecutor had asked for a 2,000 euro fine. But the judge also ordered the editor to pay with immediate effect an advance of 40,000 euros on civil damage claims by the FAO and the executives, and ordered him to pay at least 13,680 euros in legal costs incurred by the UN agency and its employees in suing Mr Phillips.
 Former FAO employee Nancy McNally Friday decided not to continue to testify as a defense witness. She had given evidence Tuesday regarding former FAO press office supremo Drissi's rigging of an FAO job appointment in favour of Juan Toha, nephew of a leading Chilean politician, to the detriment of two women candidates, something he had previously denied in court under oath. Ms McNally's damning testimony was cut short, however, when Judge Riva insisted she have a defence lawyer present in her name. Ms McNally's decision to halt her testimony two days later was questioned by defense lawyer Manrico Andreozzi.
 "This was intimidation and tampering with the evidence," Avv. Andreozzi said in his summing up at the end of the trial that began in 2016.
 "What happened this week cast a shadow not just over this interrogation but also over the entire trial." He noted that none of his colleagues representing the FAO and executives Mario Lubetkin, Clara Velez Fraga and Florentin Albu had even bothered to mention the defense witness deciding suddenly not to give further evidence. "The cards on the table have changed," Avv. Andreozzi said.
 Moreover what Ms McNally addressed in the limited evidence she gave proved, where relevant, "that what was written in the articles of John Phillips was absolutely true." Specifically, Ms NcNally verified that Drissi, who is now an FAO director in Chile, had deliberately and blatantly given a job to Toha over two women candidates, margot Todesco and Denise Martinez, who were better qualified. Mr Phillips was cleared by Judge Riva of libelling Drissi in an article published by the Italian Insider Dec.3, 2013 because there was no defamation.
 In the summing-up by the four FAO lawyers, there was criticism of the language used by the Insider editor. The exact meaning of "piss poor," "traditional services in French amour" and the attribution of "Dracula" to Albu, a Romanian, were mused over. Mr Phillips was accused of not checking his facts, of running a campaign against the global organisation, and of being "deliberately defamatory" with what was "objectively" libelous language.
 Avv. Andreozzi pointed out that this would leave little room for questions of translation when in fact the court had already heard testimony from an English language expert, Torquil Dick-Erikson, which contradicted many FAO translations into Italian from the English articles. Moreover they were, he said, delivered "in a satirical manner."
 It is highly unusual for the UN to bring charges against an individual in a local jurisdiction. Mr Phillips has received support from numerous agencies around the world, including Reporters Without Borders (RSF).
 Freedom of the press is enshrined in the UN charter.
 Italy's defamation law dates to 1930, supplemented by another press law of 1948, and imposes a "high level of sanctions" according to NGO Ossigenio per Informazione. Italy ranks 43rd on the Reporters RSF Press Freedom Index.
 Avv. Andreozzi said he would lodge an appeal against the verdict. Mr Phillips described the result as disappointing but vowed: "The Insider will continue publication despite the heavy financial measures imposed in the FAO's effort to silence the paper." The case was, he said, the "sort of activity you expect from an authoritarian government."
 There will now be a civil case as FAO executives claim damages, for which FAO cabinet director Mario Lubetkin has demanded no less than 100,000 euros, though the court was not told the entity of the civil damage claims by the FAO itself and by Velez Fraga and Albu.
gb