British designers compete in Trieste fashion comp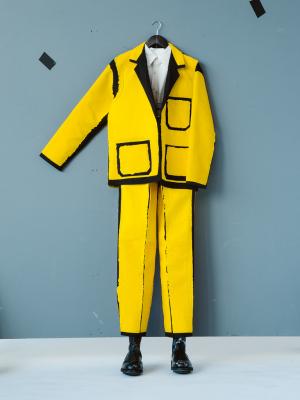 A striking design by British finalist Moon Hussain
 TRIESTE – Fashion finalists from 15 countries including the UK have converged on Trieste to compete in the 2019 International Talent Support (ITS) design competition dedicated to championing emerging talent in fashion, accessories and jewellery.
 Finalists include rising fashion stars from the UK, the US, Australia, Belgium, China, Estonia, Finland, Germany, Israel, Japan, Peru, South Korea, Switzerland, Taiwan and Thailand, highlighting the "international propensity of the contest," organisers said. 
 British designer Moon Hussain – a Central Saint Martins MA graduate – is vying for the Fashion and ITS Fashion@Work by Illy awards for her womenswear and accessories label, while Royal College of Art's Skye Gwillim, who graduated with an MA in Accessories Design is competing in the Jewellery and Accessories category. 
 Other fashion finalists include: Annaliese Griffith-Jones (Australia), Corrina Goutos (US), Louis Appelmans (Belgium), Daoyuan Ding (China), Cecilia Del Carmen Juarez Balta (Peru), Jimin Kim (South Korea), Rafael Kouto (Switzerland), Shie Lyu (China), Yukika Saito (Japan), Anni Salonen (Finland), and Hana Yagi (Japan). 
 Along with the UK's Hussain, Australia's Griffith-Jones is also vying for the ITS Fashion@Work by Illy Award – a challenge to "radically" re-design the Illycaffè coffee aprons.
 Up for grabs in the coveted ITS Award is a 15,000-euro prize, as well as 12 months of mentoring from the Pitti Immagine tutoring and consulting team and the opportunity for the winner to showcase their collection at Pitti Uomo in Florence or Super in Milan in 2020. 
 While the OTB Award earns the victor 10,000 euros as well as the possibility of an internship in the design office of its brands; all fashion finalists will be challenged with a special project by Diesel for their award, which will grant the winner a six-month internship at Diesel HQ in Italy. 
 Finalists have been whittled down from 800 entries from more than 80 countries by a judging panel led by ITS founder Barbara Franchin and including designer Aitor Throup, Lee Jeans creative director Michael Kampe, Illycaffè art director Carlo Bach, and Swatch creative director Carlo Giordanetti. 
 Notable past finalists of the ITS competition have included Demna Gvasalia, Maiko Takeda, Paula Knorr, Aitor Throup, Mark Fast, James Long, Niels Peeraer, Yang Du, Astrid Andersen, and Peter Pilotto. 
 The ITS 2019 final takes place in Trieste, Italy on Friday, July 12. 
 cc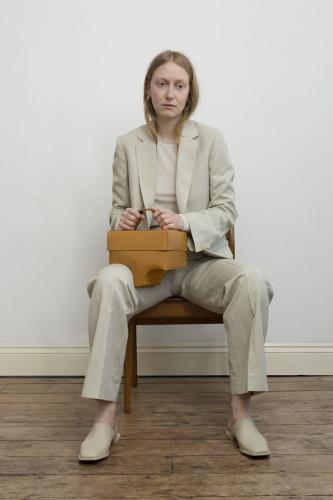 A bag crafted by Brit Sky Gwillim
A-line dress created by Australian finalist Annaliese Griffith-Jones