Sant'Egidio organises first of prisoner summer parties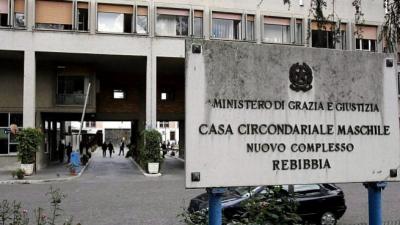 Rebibbia is one of Rome's major prisons
ROME – The Catholic community of Sant'Egidio, an international lay organisation based in Rome, has organised parties to keep Rome's prisoners from loneliness and isolation over the summer months, the community said in a statement.
 There will be a parties at Rome's large Rebibbia prison and another at the Regina Coeli, Rome's best known prison which takes its name from its past life as a Catholic convent.
 The summer can be a difficult time for inmates. Heat adds to difficult prison conditions, and many of the initiatives which are usually run wind down for the hot months. Sant'Egidio has therefore launched a campaign of solidarity and support for prisoners.
The Catholic community, which spans some 70 countries across the globe, points to the isolation and loneliness that prisoners face all year round, which can be worse in the summer months when visitors are less frequent. Some prisoners, such as those from abroad, rarely get visits from friends or family at all.
 The parties are intended to break the isolation the prisoners might otherwise face and to signal a rejection of the marginalisation of prisoners, helping contribute to their recovery and rehabilitation.
 Prison parties are just one of the many aspects of Sant'Edigio's involvement in Italian prisons. Frequent visits are carried out by volunteers throughout the year.
 The so-called "cocomerata di solidarieta" parties will take place on July 15 at the Rebibbia Women's Prison, on July 17 and 18 at the Regina Coeli Prison, and on July 19 at the Rebibbia Male District Prison.
gb