Senior former judge 'sex pest' under house arrest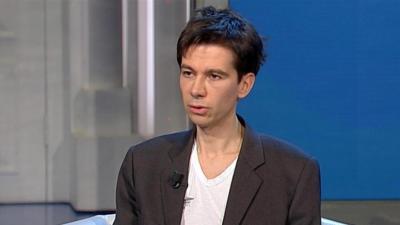 Ex-judge Francesco Bellomo (Image: La Stampa)
BARI – The former Council of State judge Francesco Bellomo as a cautionary measure has been placed under house arrest for alleged maltreatment and extortion of some of his female students, on whom he imposed a strict "dress code" and demanded "fidelity," according to judicial sources.
 Bellomo was working as a director in postgraduate courses for upcoming lawyers at the Advanced School for Law Training. The ex-judge, 59, required - amongst numerous other things – his female students to wear miniskirts and not to be married.  
 He stands accused of mistreatment by four women – three scholarship-holders and a researcher. He is also accused of aggravated extortion against another trainee.
 The contract that his students had to sign, reported in the arrest warrant, makes for extraordinary reading.
 The dress-code was categorised into "classic" (bureaucratic events), "intermediate" (courses and conferences) and "extreme" (social events). The last category was defined as a "very short skirt (a third of the distance between waist and knee), either tight or loose, and a sweater or jersey, or an item of clothing of similar length." Specific instructions were given about the preferred colour of their clothes, which changed with the season, and their makeup.  
The young women were also required to act, though their movements and conversations, in a manner which ensured "as much harmony, elegance and superior transgression" to represent the "school and society."
 Some reported being made to sign a "ban on marrying under threat of immediate revocation of the scholarship."
 Bellomo is also under investigation for calumny and threats to Prime Minister Giuseppe Conte from comments he made in 2017. Conte was at that time vice-president of the Presidency Council of Administrative Justice (CPGA) and president of the disciplinary commission which ruled on Bellomo's dismissal.
gb