Employment rates peak in May, highest since 1977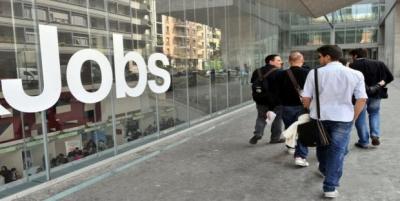 ROME – New figures for May released by the Italian National Institute for Statistics (Istat) show that the employment rate in Italy reached 59 percent, marking its highest point since 1977, according to Il Fatto Quotidiano.
 The unemployment rate, on the other hand, last month fell just below 10 percent. That means that over 27,000 people gained fixed employment from April to May, while the proportion of young people (15-24 years old) without work fell by 0.7 percent in the same period (leaving it at 30.5 percent).
 Figures are only available since 1977, so the 59 percent high also marks the highest ever recorded in Italy. The unemployment rate, which was down 0.2 percent since April, is the lowest since February 2012.
 "The employment rate in May rose because of significant stability in the previous month. Such an increase brings the estimated number of employed people beyond historic highs, both in absolute terms and within the population," commented Istat.
 The news was welcomed by both the Five Star and League parties.
 "The news we read this morning tells us that today is truly a great day," said Deputy Prime Minister Luigi Di Maio. "Having been attacked for months by opposition parties (and by their media), who told me all sorts of things and mocked the dignity decree (they said it would be useless), I am once again delighted to refute the gossip with facts."
 Interior Minister Matteo Salvini said: "Moving on, cutting taxes on entrepreneurs, works and families is a moral duty."
gb