AC Milan excluded from Europa League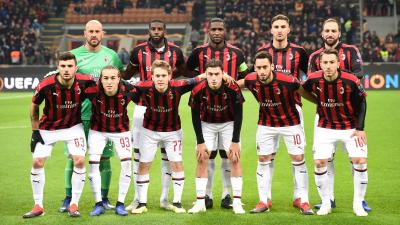 MILAN – The Court of Arbitration for Sports (CAS) has ruled that AC Milan will not be allowed to take part in next season's Europa League because of breaches in the Financial Fair Play rule (FFP), reports Ansa.
 The club, which finished fifth in Serie A, had been poised to compete in Eufa's Europa League but today agreed to miss the contest and serve a one-year ban for overspending.
 "AC Milan is excluded from Uefa club competitions of the sporting season 2019-2020," said a spokesman from CAS.
 Milan's position in the group stages will be taken by AS Roma, who finished sixth in Italy's top domestic league. It is good news for seventh-placed Torino, who will now play European football.  
 The decision comes at the end of a long battle over spending rules between the European football body and the northern Italian club. Originally, Milan had faced a two-year ban for breaches of the rules between 2015 and 2017. This was appealed, meaning Milan could partake in the Europa League this season where they went out in the group stages. CAS have now decided to impose a one-year ban.
 AC Milan finished fifth in Serie A this season, one point behind fierce rivals Inter Milan who qualified for the Champions League.