La Sapienza student killed at rave, blame game begins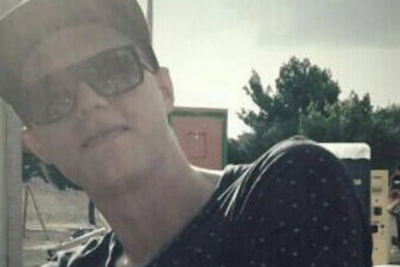 Francesco Ginese. Photo credit: Facebook
ROME – A student from the prestigious University of Sapienza was killed after accidentally cutting a major artery while climbing over a gate into an unauthorised rave, reported Il Messaggero.
 Francesco Ginese, 26, Friday night severed the femoral artery in his thigh, the major arterial supply of blood to the leg, while climbing into the yearly "Notte Bianca" rave held at Rome's top university, which sees thousands of young people attend each year. The native of Foggia was climbing over the boundary wall of the university from the Viale dell'Unita when he cut himself. 
 Despite efforts by fellow students and emergency services to save his life, including an online campaign for blood donations and surgery on Saturday afternoon, Ginese died Sunday in the university hospital in San Lorenzo, the Policlinino Umberto I. 
 Many will now ask whose fault it was, and what can be done in the future to prevent similar events. University Action (AU), a student group, said: "The fault is collective, the dean had denied authorisation."
 Authorities at La Sapienza, though, were eager to point the finger of blame at police: "When the university hears about unauthorised events being organised, it always provides a formal warning for prevention to the security forces."
 Police pointed out, in response, that without a formal request for the use of force they are not permitted to enter a university.
 An investigation will now be held into those responsible for the rave as well as failings in security which allowed it to happen. Prosecutor Stefano Rocco Fava has received a police report and awaits further information, having opened the investigation for causing death through negligence. As yet no one has been charged. He has ordered an autopsy. 
 Since everyone knew about the rave, the question now is whose responsibility is it to stop such events from taking place, and why it took the death of a student for the matter to be discussed seriously.
 The university expressed sorrow at the death of one of its students: "Sapienza expresses its profound sadness at the senseless death of this boy and shows its solidarity with his family, struck so hard by the loss of a brilliant and promising son. We thank all the staff at the Policlinico Umberto I hospital for their efforts and the two difficult operations they carried out as they tried to save this young life." 
gb