Prosecutors in Borsellino trial investigated for 'mafia support'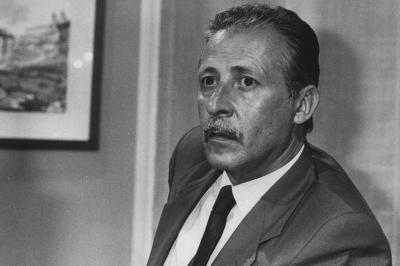 Paolo Borsellino. Image: Avvenire
MESSINA  - A number of magistrates, including two ex-prosecutors, are under investigation for a cover up in the inquiry and trials of the 1992 murder of anti-mafia judge Paolo Borsellino, reported Adnkronos.
 Carmelo Petralia and Annamaria Palma may face charges of complicity in aggravated calumny and having favoured Cosa Nostra during the anti-mafia investigations of 27 years ago.
 The investigation was initiated by the public prosecution office of Caltanissetta, which has already indicted three policemen involved, Mario Bo, Michele Ribaudo and Fabrizio Mattei.  Part of the investigation was then passed to Messina's public prosecutor Maurizio De Lucia who is also looking into magistrates Nino Di Matteo and Giovanni Tinebra, who passed away last year, reported Il Messaggero.
 Borsellino's murder in Palermo on July 19 1992 became a turning point in Italian history, coming a mere 57 days after the murder of fellow anti-mafia judge Giovanni Falcone was killed in Capaci.
 The inquiry into misdemeanours in the original Borsellino muder-investigation are likely to last some time. In the next stage, 19 microcassettes which contain recordings from the time will be listened to on June 19 in Rome.
 gb