Venezuelan ambassador quits 'bankrupt embassy'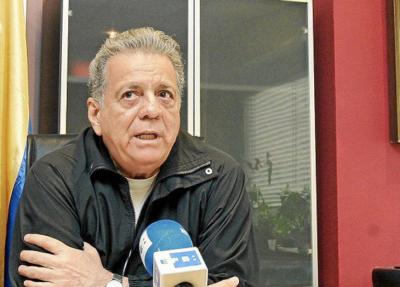 ROME - Venezuela's ambassador to Italy, Isaías Rodríguez, has resigned his position due to financial difficulties caused by the US embargo meaning the Embassy cannot pay employees and faces evicition, he has said. NEvertheless he reiterated his continued support for disputed President Nicolás Maduro's government. 
 In an open letter to Maduro published on social media Monday, Isaías stated that the difficulties imposed on him by US sactions on Venezuela had left him unable to continue with his work at the embassy. "I don't have a bank account because the 'gringos' have imposed sanctions on us and Banca Italia has closed its doors," Isaías wrote, frustrated at the financial difficulties he faces.
 Rodriguez is hoping to sell his car before he leaves Rome to help cover some of his debts, Il Messaggero reported. 
 He wants to dedicate himself to "being a grandfather." 
 Isaías was quick, however, not to distance himself from Maduro's reign and ensure the embattled leader of his continued support. "Your cause is my cause," he wrote. 
 Isaías had held his ambassadorial position in Italy since 2011. He had previously served as Venezuela's Vice President in 2000, and later as Prosecutor General between 2000 - 2007. 
 jp-ea