Dagospia editor invited to speak at Oxford University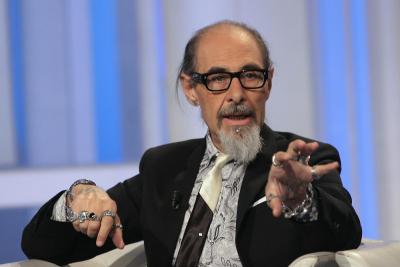 Photo credit: Libero Quotidiano
OXFORD - Roberto D'Agostino, founder and editor of popular Italian sensationalist publication Dagospia, was invited to speak at Oxford University by the student's Italian Society in May.
 D'Agostino, a self-proclaimed forerunner in online information, was to use the opportunity to discuss his coverage of Italian news and politics, which is often gossipy and focuses heavily on behind the scenes goings on.
 Described by the Society as "a pioneer in the world of Italian tabloid journalism," D'Agostino created Dagospia in May 2000 after having spent years working in a bank. His site was amongst the first online news sources, and soared from 12,000 online hits a day in its first year to an average of 600,000 only ten years later.
 D'Agostino has been regularly criticised by Italy's leading newspapers for his work, La Repubblica and Corriere della Sera raising concerns about his choice of sources and the motivation behind Dagospia.
ea