Allegri expected to leave Juventus in the summer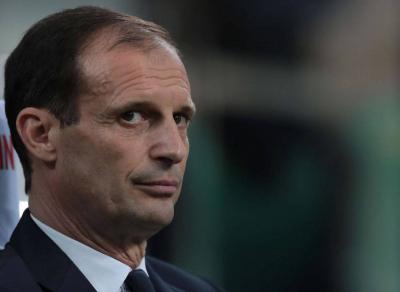 Allegri has been with the club for five seasons and enjoyed continued domestic success. Photo credit: Sport News
TURIN -  Juventus head coach Massimiliano Allegri is set to say his farewells to Juventus this summer despite having a year left on his contract.
 The relationship between Allegri, who joined the Turin outfit five years ago and has since won five consecutive league titles, and club President Andrea Agnelli is rumoured to growing ever frostier with the latter now likely to leave this summer.
 Despite domestic success, Allegri's failure to bring home any European silverware despite two Champions League final appearances and significant investment has left Agnelli looking elsewhere.
 Former Juventus head coach Antonio Conte is rumoured to be in pole position to take over the job, with Director and club legend Pavel Nedved keen on re-signing the Italian. Conte, popular among the tifosi, left the club in 2014 after three seasons in Turin in which he won three consecutive Serie A titles and two consecutive SuperCoppa finals. 
 Juventus, however, are likely to face competition from Inter Milan who are hoping to replace Luciano Spalletti with Conte at all costs this summer.
 Allegri, meanwhile, has already been linked with moves to Paris Saint Germain and Barcelona. Both clubs are currently looking for new management after suffering embarrassing Champions League exits despite being hot favourites to lift the trophy in May.
ea