Spagna metro reopens over one month after its closure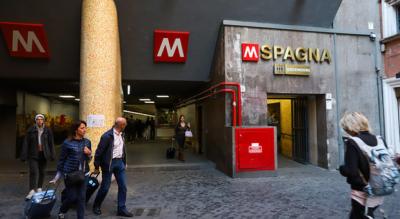 Photo credit: Il Messaggero
ROME - Spagna metro station in the heart of the Eternal City was been officially reopened late Tuesday afternoon after one and a half months of closure, transport authorities have said.
 Spagna, which was closed after escalators were deemed faulty and a risk to the public, was declared fit to be operational again after all escalators passed the tests set by the Infrastructure and Transport Ministry.
 "Spagna station on the metro's Linea A has been reopened," tweeted ATAC, Rome's transport provider. "At 18:00, trains began to stop once more at the Spagna station."
 Rome's Transport Councillor Linda Meleo welcomed the "good news," before going on to thank "all those who worked day and night for the station to be reopened."
 However, ATAC later revealed that Repubblica and Barberini would remain closed for the moment. Barberini was closed a matter of days before Spagna was temporarily shut on March 23, while Repubblica has not been open since 2018 when an escalator collapsed injuring over 20 travelling football fans.  
ea