New suspect in murdered Cambridge student case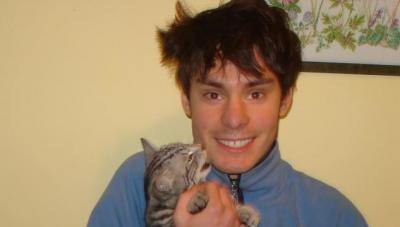 Giulio Regeni. Image: Giornalettismo
ROME – A witness overheard a member of the Egyptian secret service admit that they had taken, beaten and killed Giulo Regeni, the Cambridge PhD student tortured to death in 2017, according to the Corriere della Sera. 
 The individual, who happened to speak Arabic, was present at an informal meeting of African police in 2017 when he overheard what could prove a key step forward in the ongoing investigation.
 "Giulio Regeni? We killed him," the agent is reported to have said. "We thought he was an English spy. We took him. I went along, we put him in a car and we had to beat him. I struck him in the face."
 The witness decided to pass on what he had heard to the lawyers of the Regeni family, coordinated by the parents' main representative Alessandra Ballerini, who then passed on the evidence to the prosecution office in Rome.
 Giuseppe Pignatone, the main prosecutor, and deputy Sergio Colaiocco consider the testimony reliable and congruent with other evidence they have acquired over more than three years. As a result, they have passed on a new formal request for information to Cairo to follow the lead.
 According to the Corriere della Sera, the new evidence confirms a hypothesis that the prosecution has been working on for some time. In particular five individuals are being investigated: General Sabir Tareq, Colonel Uhsam Helmy, Major Magdi Ibrahim Abdelal Sharif, the assistant Mahmoud Najem and Colonel Ather Kamal.
 Colonel Kamal was at the time head of the police investigation in Cairo and was involved in misleading the investigation. He wanted to blame the case on a group of criminals who had been killed in the fighting.
 Regeni was kidnapped January 25 2016 in Cairo, where he was working as a shop assistant, and tortured. His body was found a week later by the side of a road, near an Egyptian secret service prison.
 The case has been a source of ongoing tension between Italy and Egypt, with many accusing the Egyptian government of complicity in the murder. In 2017, the New York Times alleged that the Obama administration had proof that Egypt's leadership was "fully aware" of the incident.
 Last week, Chamber of Deputies speaker Roberto Fico renewed his criticism of Egypt, describing it as an "unsafe country" and once again calling for progress in Regeni's case.  
gb