Spagna metro: reopening again delayed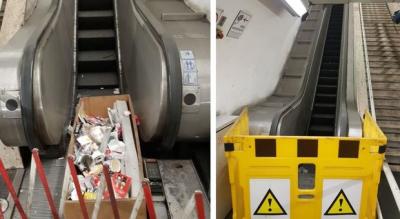 ROME – The Spagna metro, one of three stations in central Rome on Line A currently shut, may reopen by the end of next week, if all the tests go to plan.
 Franco Middei, the director of ATAC, had promised that the station would be open before Easter. ATAC is Rome's public transport company.
 A meeting was held Thursday to address the situation by the Minister for Infrastructure and Transport, Danilo Toninelli. The final tests can now begin to verify whether all the planned updated have been completed by Otis, the company which installed the new infrastructure.
 The time needed to complete the tests was given as "a few days." Sapgna has been shut since March 23 because its escalators are of the same type as those in Barberini, which collapsed on March 21.
 In addition to Berberini and Spagna, the Repubblica station has been shut since October 23 2018 when dozens were injured because an escalator suddenly accelerated.
gb