European Parliament adopts same sex succession rights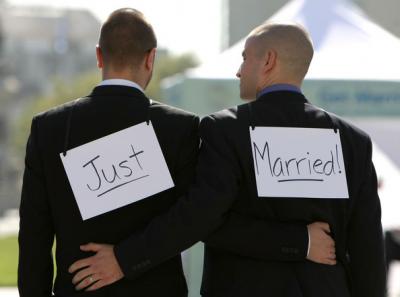 By INSIDER NEWS DESK
ROME – Italy may not have to recognise same sex marriage, but it looks like it will have to respect succession rights of same sex brides and grooms who marry in other EU countries which do.
 The European Parliament today adopted a resolution to ensure national laws on successions are respected throughout the European Union, meaning that States will have to respect the existing rights of same-sex spouses and partners.
 Drafted by MEP Kurt Lechner, the report was adopted by a wide majority.
 Though the text does not create any new marriage rights in the EU, it does say that Member States who do not recognise same-sex unions will not be allowed to reject succession rules that are legal under Member States that do. For example, if a Spanish national marries a same sex Italian partner under Spanish law, he/she will be entitled to the benefit of succession legislation and inherit his/her possessions in Italy, despite the fact that same sex marriage is not legally recognised there.
 Days before the European Parliament adopted the report, Pope Benedict XVI publicly condemned the principle of same sex marriage, saying that marriage is "essentially rooted in the complementarity of the sexes and oriented to procreation."
 MEP Dennis de Jong, Vice-President of the LGBT Intergroup in the European Parliament, said: "Free movement will only become a full reality when all couples can move across the European Union without worrying about their children, their families, their estate, and one another."
 "Death is a terrible moment, and we must make sure the dignity of same-sex partners is protected, even beyond their life."
 Another MEP, Eva Lichtenberger, responsible for the report on behalf of The Greens European Free Alliance group, added: "We are very pleased the European Parliament stands by EU values of equality and non-discrimination in the field of succession."
 The United Kingdom, Ireland, and Denmark have opted out of this type of legislation.