French tourist drowns after boat capsizes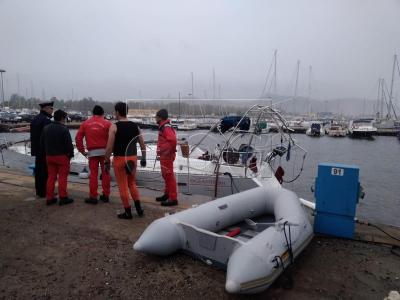 Photo Credit: Manuel Scordo
CAGLIARI – A French tourist has died after his boat capsized off the coast of Porto Corallo in the southeast of the island of Sardinia, emergency services said on Tuesday.
 Sardinia's strong Sirocco winds overturned the sailboat on Easter Monday while it was returning to port, Italian media reported.
 The man, whose name has not yet been released, was thrown overboard and drowned but rescuers managed to save a woman and dog that were also on board.
 The Frenchman's body was later recovered among rocks. 
 Bad weather was recorded throughout central-southern Italy Monday but by afternoon it had made its way north with Emilia Romagna hit first, followed by Liguria, Piedmont, Lombardy and Veneto. 
  Forecasters say unstable weather is set to continue until April 25, particularly in the north, while in the centre-south the sun is expected to return.
 cc