English tourist pilfers Pompeii mosaic tiles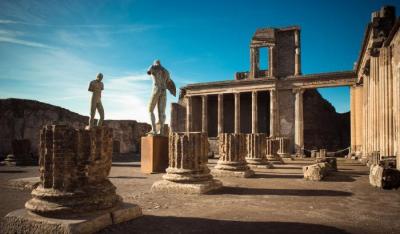 POMPEII – A 20-year-old English tourist has been detained by Carabinieri after removing pieces of a mosaic from the Pompeii ruins, police sources said on Monday.
 The woman climbed over a barrier, detached around ten pieces from the mosaic floor of the Domus dell'Ancora, put three in her backpack and then ran away. 
 Caretakers raised the alarm after witnessing the brazen episode, alerting police, who detained the woman before she managed to exit the site.
 Pompeii Archaeological Park began the task of restoring the tiles on Monday.
 cc