Massive blaze displaces 50 Genoese families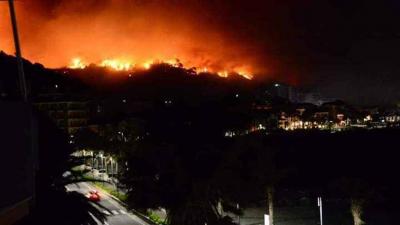 GENOA – Around 50 families have been forced to evacuate their homes as a monster blaze, which broke out at around 11 p.m. last night, devastates the Cogoleta area in the western part of Genoa, emergency workers said on Tuesday.
 Schools have been closed along with the A10 freeway between Varazze, Savona and Arenzano, Genoa.  
 Two houses have been destroyed, mayor of Cologeto Maurizio Cavelli said.
 Displaced residents have gathered at the Don Milani school.
 The efforts of firefighters from Genoa, La Spezia, Imperia, Massa and Piacenza have been hampered by heavy smoke and strong, fire-fanning wind gusts. 
cc