Five Star Rome city government speaker arrested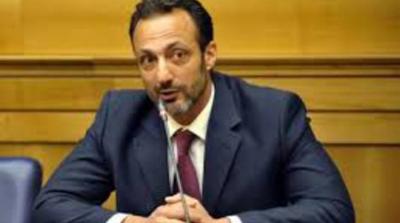 ROME - Marcello De Vito, President of the Rome city council assembly and a member of the Five Star Movement (M5S), was arrested Wednesday on corruption charges in relation to investigations into AS Roma's project to build a new stadium in the city. Two entrepreneurs were also arrested.
 De Vito has violated "the principles of impartiality and fairness to which the administrative action must conform," wrote the investigating judge.
 "Marcello De Vito is out of the 5 Star Movement. I take responsibility for this decision, as a political leader, and I have already communicated it to the arbiters," announced Di Maio on Facebook. This arrest comes as another blow to the M5S's official image as the anti-graft party.
 Mayor Virginia Raggi commented that there should be "No discount to those who made a mistake," adding that "there is no room for ambiguity."
 In addition to the procedures connected with the construction of Rome's new stadium, the investigation also included a probe into the construction of a hotel at the former Rome Trastevere train station and the redevelopment of the area of ​​the former Ostiense General Markets.
 This shed light on a series of corrupt operations carried out by entrepreneurs through the intermediation of a lawyer and a businessman, who acted as links with De Vito in order to obtain favorable measures for the completion of important real estate projects.
 Mayor of Parma and former M5S member Federico Pizzarotti declared "I hope the matter can be clarified, because Rome and Romans deserve transparency, honesty and competence, they deserve an administration and a policy that can enhance them and enhance the extraordinary qualities of our capital."
 "The accusations that led to the arrest of Marcello De Vito are very serious. I place the utmost confidence in the work of the judiciary with the hope that this disturbing affair will be clarified as soon as possible. Honesty must always be our guiding star," tweeted Lazio Regional Councilor Roberta Lombardi.
if