Astori doctors accused of manslaughter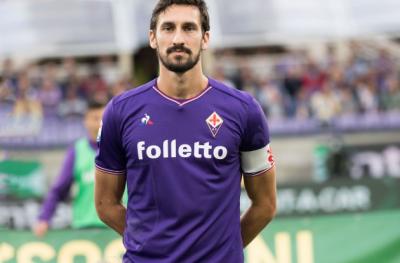 Davide Astori died in 2018 aged 31 due to a cardiac arrest. Photo credit: ItaSportPress
Florence - Two doctors have been accused of manslaughter as the investigation into the death of former Fiorentina captain Davide Astori was closed Tuesday.
 Davide Astori, a fan and club favourite who made 91 appearances for Fiorentina, was found dead in his hotel room on 4 March 2018 after suffering a cardiac arrest aged 31 as the Viola travelled to an away game against Udinese.
 Francesco Stagno, medical director at the Sports Medicine Institute in Cagliari, and Giorgio Galanti, former director of the Sports Medicine Centre at the Florentine hospital of Careggi, are now under investigation for homicide as they passed Astori as medically fit to keep playing on a regular basis.
 The proceedings found that, given the tests he was subjected to, Astori's medical results would have necessarily shown up irregularities in his heartbeat. These irregularities would have needed further investigation.
 However, Astori was not made to take any further tests and it is therefore alleged that the two doctors violated cardiological protocols in deeming him healthy and allowing him to continue playing.
 The prosecution also alleged that if Astori's heart problems had been addressed, he could have undergone a course of prescription drugs that would have slowed the onset of his heart disease and avoided his premature death.
 Galanti's defence lawyer disputed the claims, stating that his client had "exhibited diligent, prudent and expert behaviour".
 Astori was under Stagno and Galanti's care between 2014 and 2017.
 Serie A recently paused each game after 13 minutes, the same number worn by Astori, as a mark of respect to mark the one-year anniversary since the game lost one of its own.
ea