British Foreign Office warns tourists against 'mirror scam'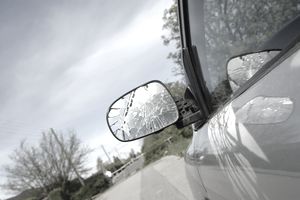 There are hundreds victims of the "mirror scam" each year
ROME - The British Foreign Office has raised alarm to tourists preparing to land in the Eternal City, warning them "Beware of the mirror scam," the ploy used by criminals who fake accidents and then demand compensation from tourists.
 The cautioning against simulated accidents on Rome's roadshas been added to the bulletin on Italy drafted by the United Kingdom (UK) government, which is periodically updated to give key travel advice.
 In addition to the usual warnings regarding abusive taxis and muggings on public transport, the widespread fraudulent practice of "fake accidents," has been added to the list.
 Each year there are hundreds of victims of the scam. In 2018, 150 complaints and 27 arrests were made, but not all of the incidents were reported to the police.
 "Keep in mind particularly in Rome, but also in Milan and Pisa, that thieves could use a variety of methods to distract you or urge you to stop your car," the Foreign Office wrote.
 These fraudulent practices, noted the British Foreign Ministry, "could include requests to stop for help or directions, or to report a false damage caused by your car."
 The infamous "mirror scam" is used by criminals who trap tourists by feigning damage, such as that of a broken wing mirror, to their car and claim it has been caused by the tourist. Usually, criminals will urge tourists to pull over and will often demand some 100 euros as compensation for the damage.
if