La Scala at centre of Saudi Arabia row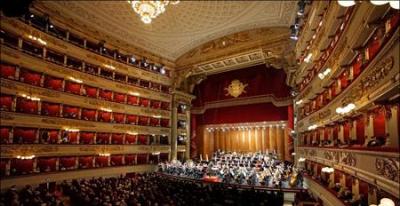 The possible election of a Saudi Arabia prince to the La Scala board has caused uproar. Photo credit: La Scala
MILAN - The renowned La Scala opera house is at the heart of now national row over the possible election of Saudi Arabia's culture minister to the venue's board.
 The news broke early in March when La Scala chief executive and artistic director Alexander Pereira spoke out on the matter, revealing that the opera house could stand to gain up to 15 million euros investment over a 5-year period were Badr bin Abdullah bin Mohammed bin Farhan Al Saud to be given a seat on the board.
 "Such economic opportunities don't come by everyday" said Pereira, a man who has, since his appointment in 2014, single-handedly been responsible for attracting multiple new sponsors for the theatre.    
 However, the move has since been the subject of quite some debate. Many current board members have already described the move as "unscrupulous," as concerns were raised about Saudi Arabia's lack of respect for human rights, and the negative impact this may have on a renowned symbol of Italian culture and arts.
 Prince Badr's position as a Saudi government official has also led some to question whether governments and politics should have a place at the reigns of a primarily cultural institution at all.  
 The President of Lombardy, Attilio Fontana, said of the matter: "La Scala is an important and precious symbol of the essence of Milan, of our culture; it is the most beautiful face of our tradition and it has an almost sacred value.
 "Therefore, if someone had asked me for my opinion on a change such as this one, I would have expressed my opposition, regardless of the money involved, which is undoubtedly required."
 However, whether he was ignorant of the goings on behind the scenes at the Scala or not has been called into question as Prince Badr's proposed inclusion on the board is a debate that has turned political.
 Local mayor Giuseppe Sala accused Fontana of "trying to be clever" in claiming his ignorance of the matter. Matteo Salvini, Interior Minister and Leader of the Lega, has also weighed in on the issue, stating: "we can do without it".
 The board are set to meet on 18 March to discuss the issue further.
ea