Bishop of Padua forgives priest involved in sex scandal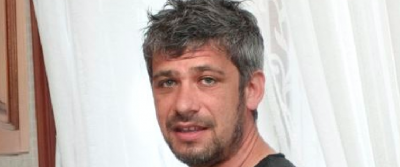 ROME - Former parish priest of Carbonara di Rovolon, Don Roberto Cavazzana involved in the sex scandal organised by ex-priest of San Lazzaro Don Andrea Contin, will be reinstated into ministerial service following the decision of Bishop of Padua, Monsignor Claudio Cipolla.
 Since last September, Father Cavazzana returned to the Diocese for over a year, but before being fully reinstated he was asked to volunteer for a year, to live privately, and to participate in meetings of spirituality and formation of the clergy. 
 Don Cavazzana admitted to having had sexual relations with parishionerswhileparticipating in secret meetings and orgies in the rectory ofSan Lazzaroparish, organised by Father Contin over two years ago. In January 2017, the former parish priest admitted to having sex "with five women."
 "I beg for the pardon of words, of gestures and of what I have done wrong in life, I ask for forgiveness if in certain moments of my life I have not been true and have wounded the Church," said Don Cavazzana.
 Bishop Cipolla recalled that the priest "with his lightness has aroused discomfort, loss, suffering and questioning among the faithful and in our communities," but forgave him "as a father." "Uncertainties remain, but I would like to say to all that the Lord's Mercy surpasses all our fears and considerations," concluded the bishop.
 Don Cavazzana, although not investigated by the Public Prosecutor of Padua, was one of the two priests involved in the disconcerting insight into ecclesiastical life that came to light after a complaint filed by a woman, who claimed to have been the lover of Father Contin. 
 He is well known because, in the past, he was the spiritual guide of actress Belen Rodriguez. The other accused priest, Don Contin, has been reduced to the lay state for a year.
if