American basketball player falls from balcony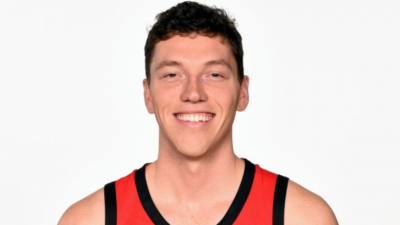 ROME – Chicago basketball player Liam Farley, aged 25, was rushed to hospital after he fell Wednesday morning from a balcony on the first floor of the I Triangoli residence on Via Wolf Ferrari in the Eternal City.
 Farley was transported to the emergency room of the Grassi hospital in Ostia, and is fortunately not in a life threatening condition.He was saved thanks to an awning on the ground floor of the residence which softened the blow of his fall.
 The player has been training with the professional basketball club, Virtus Roma.
 The police are investigating events in order to reconstruct the story and uncover the what  caused the fall.
 Following the incident, Virtus Roma issued a statement wishing Farley a good recovery and clarifying that there were no professional relationships between him and the Capitoline club, as Farley is not registered.
if