Citizenship income scheme opens in chaos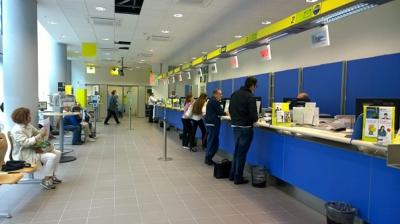 Post offices were flooded with requests for the new scheme. Photo credit: 2anews
ROME - Post offices and CAF agencies across Italy have been overwhelmed by the number of requests for the new citizenship income scheme that the Government has introduced.
 While applications for the scheme only opened on the 6th of March, it is thought that the number of people interested in it surpasses 5 million nationwide. In capital city Rome alone there have been around 54,000 requests.
 The post office appealed to citizens who could benefit from the scheme to not all flood in on the first day. "There is until the end of the month" they declared, asking people to respect the alphabetical order they have attempted to impose so as not to strain office resources.
 Those working in both the post offices and CAF agencies also felt aggrieved at the limited amount of preparation time they had been given before the scheme opened.
 One employee pointed out that final decisions about the scheme were only made on Friday, and so institutions had less than a week to prepare internally for the large number of arrivals predicted to flood into their offices.  
 Besides the fear of over-stretched administrative manpower and resources, many have questioned the success of the scheme more generally. Prominent La Repubblica columnist Sergio Rizzo was amongst the voices of concern regarding the issue.
 He wrote this morning: "poverty and unemployment, particularly in the South of Italy, are a real issue and any government would be foolish not to address it. A measure like the citizenship income is desperately needed and the centre left should have been conscious of this. However, dealing with such an important and complicated issue with a superficial measure risks setting up the entire operation for failure".
 While the scheme has now got underway, there are still many questions that have been left unanswered. Entire regions are clueless as to what will happen and those at the top warn that they are not ready to enforce the necessary legislation.
 Vincenzo de Luca, Governor of the region of Campania, said of the matter: "For the moment it is just one big mess, no one understands anything."
 The National Institute for Social Welfare, however, remains optimistic and said that people would be able to benefit from the scheme as early as the 15th of April.
EA