Italian universities improve in world rankings by subject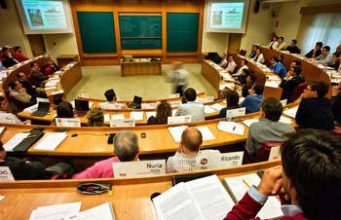 ROME - In the rankings of Italian universities reported by QS World University Rankings by Subject 2019, the world university classification by discipline, Italy has considerably improved.
 Rome La Sapienza is now rated number one in world for Classical Studies and Ancient History, putting it ahead of Oxford and Cambridge and Harvard in this specific field.
 The Milan 'system', understood as the entirety of the city's universities, has climbed the rankings, entering the world top 10 in four disciplines.
 Polytechnic University has been placed sixth in Art and Design and seventh in both Civil and Mechanical Engineering. Bocconi University has also been placed eighth for its Business and Management course.
 The 2019 rankings examined over 1,200 universities in 78 countries, which were submitted to the judgment of 83 thousand academics and 42 thousand employers.
 The four evaluation criteria focus on the reputation and citations of the works produced in the individual departments. Italian universities are in 92% of the disciplines (44 out of 48). Out of the 41 universities in the ranking, Italy is in fourth place among European countries, and seventh in the world.
if