Author of 'Sodoma' explains Church's 'gay subculture'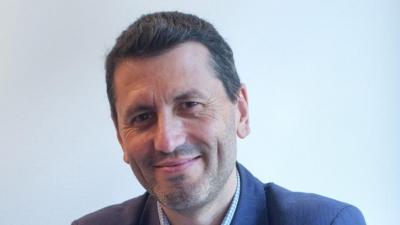 ROME - On the eve of the Anti-Paedophilia Summit, French author of 'Sodoma' Frederic Martel spoke at the Eternal City's Foreign Press Association, reiterating the claim pronounced in his book that the Vatican is "the largest gay community in the world."
 Martel clarified that the argument of the book is a systematic investigation into "the question of homosexuality within the Catholic Church," which explores the "gay subculture within the Vatican and in other countries." In particular he spoke about the question of abuse.
 "There are numerous isolated individuals within the Vatican … that use others to hide their homosexuality. It is not an organised minority, it is a large silenced majority, the majority of the College of Cardinals," he said.
 When addressing the situation of sexual abuse within the Church, Martel stated, "All of the studies that we have show that around 80 to 85 per cent of victims of sexual abuse are men or boys. The link between homosexuality and sexual abuse is to do with the cover up, and we cannot discuss sexual abuse without discussing the cover up."
 "The Vatican has been the mastermind of the cover up, of which there are two central elements. Firstly, the Church has created an extreme culture of secrecy to conceal the large number of homosexuals within it. The problem is that this culture of secrecy protects not only homosexuality, but also abuse. The two things are intrinsically entwined," he declared.
 When explaining why he has chosen to publish the book on the same day as the Anti-Paedophilia Summit, he said, "There is a link. For a large part, the reason for this link is a homosexuality that is repressed, subliminal, and in a double life. All these words are words that are used on a regular basis by Pope Francis to give us an explanation. He knows what is happening here."
 After four years of fieldwork, conducting 1,500 interviews, including 41 cardinals, 52 bishops, and 45 nuncios to create the book, Martel stressed that the book is a political, and not a judgemental work. "I am a sociologist and the future of the Church is not my problem, it is not up to me to reform the Church," he said.
 "My job is not to crush the Church but to try to bring to my readers the reality of what it really is, the facts, not the illusions," he added.
 'Sodma' is set to be released Thursday in 20 countries simultaneously, the same day on which presidents of the Episcopal Conferences will meet in Italy's capital.
if