Italian journalist wounded in Syria loses an eye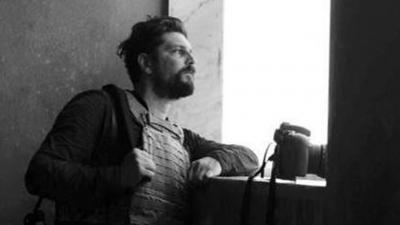 ROME - Gabriele Micalizzi, a 34-year-old Italian photojournalist who was wounded Monday by the splinters of a rocket-propelled grenade (RPG) in the Eastern area of Syria, Deir ez-Zor, has lost his sight in one eye but his condition is not life-threatening.
The reporter was injured in an ISIS attack in the ongoing operation to liberate the village of Baghouz from the last remnants of the physical caliphate as he followed the fighting on the eastern bank of the Euphrates with his colleague, Gabriel Chaim, who remained unharmed.
Micalizzi was first transported to the hospital of the American base "Omar Field," and was then later transferred to Baghdad.
Monday evening, Rome prosecutor Sergio Colaiocco opened a file investigating for terrorist attacks on the injured reporter. Colaiocco has entrusted the Carabinieri del Ros with the delegation for the investigation.
For over ten years Micalizzi has worked in war zones, becoming one of the best known and appreciated photojournalists in the industry.