Further delays to opening of Metro C line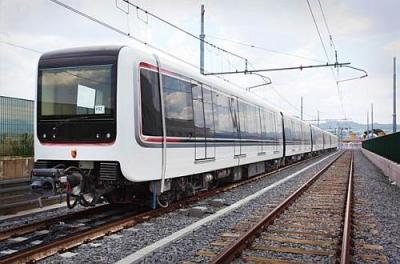 ROME – Another year of delay has been added to the arrival of Rome's Metro C line at the Fori Imperiali stop in the heart of the Eternal City. Romans will now only be able to use the most central part of the third subway line in 2023.
 The objective, declared up to now in all institutional offices, was that the line would in fact be completed in 2022, already postponed by a year after the initial aim to have it running by 2021.
 Although excavations have started again, doubts remain about the continuation of the work which has been subjected to a project review that could lead to moving some of the most expensive stations from a design and construction point of view.
 On the positive side, the excavators have finally left the Amba Aradam station and "will not stop anymore," until the temporary destination that will be reached in September. At that point it will be important to know what the future of the line will be.
 Rome Metro Committee have declared that it will be possible to deliver the line and the stations, excluding the planned museums, by Dec. 2022. The need to separate the "transport" part from the "museum" sections of the line stems from the complexity with which the operations for the construction of the museum stations are continuing.
 Beyond the technical-bureaucratic problems, there remains a feeling of optimism with respect to the future of the work. President of the Capitoline Mobility Commission Enrico Stefano reiterated in recent days that "only the fool does not change his mind" and that "the M5S and the Metro Committee want to complete Metro C."
 Mayor of Rome Virginia Raggi has also continued to pay close attention to the progress of the project by visiting the sites and maintaining a dialogue with the builders.