Marco Marsilio elected President of Abruzzo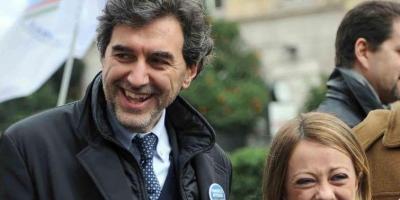 President of Abruzzo Marco Marsilio
PESCARA – Following the regional elections held in Abruzzo Sunday, Marco Marsilio, Senator of the right-wing party Brothers of Italy (FdI), has been elected as president of the region.
 "With this team we will give Abruzzo a future that Abruzzo deserves. I thank all the coalition parties with who we have done an extraordinary job," said the new president.
 Marsilio was elected with 299,949, 48.03% of the votes. He was followed by Giovanni Legnini of the centre-left with at 31.28% of votes, and then by Sara Marcozzi of the Five Star Movement (M5S) with 20.20% of votes.
 The two provinces that awarded the most votes to the centre-right were L'Aquila and Teramo. In these areas, the centre-right easily exceeded the threshold of 50%.
 The League was confirmed as the most voted for party, with 27.54% of votes. Within the center-right coalition, Forza Italia (FI) gained 9.07%, FdI was at 6.44%, Political Action at 3.25% and Union of Christian and Centre Democrats(UDC) at 2.88%. M5S gained 19.7% of the votes.
 "The League is growing, FdI is growing, a new and different idea of ​​the centre-right is growing that we hope can make people think on the next national elections," said FdI leader Giorgia Meloni following the announcement of Marsilio's win.
 Marsilio was championed by Silvio Berlusconi who said, "my congratulations and best wishes to Marco Marsilio and all the activists and elected representatives of FI. Theirs is a great success that turns a new page for Abruzzo and is an important moment for the future of the centre-right and Italian politics."
 Interior Minister Matteo Salvini also expressed his support saying,"Thanks Abruzzo! Thanks Italy. Stronger than the attacks, lies and controversy: from tomorrow to work!"
if