Mahmood Sanremo victory rocks Italy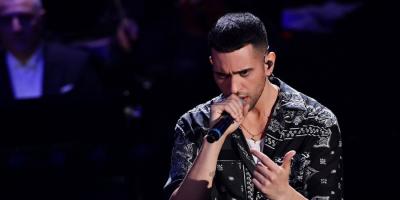 SANREMO - After the victory of Mahmood, an Italian singer of Egyptian descent, at the prestigious annual Sanremo song contest, singer Martina Dell'Ombra commented "The Sanremo final is a clear political conspiracy," in a post on Facebook.
 Second place singer, Ultimo, also vented on Instagram his issue with the quality of journalists and the judging panel declaring, "People pay to vote and the ranking is overturned by journalists." Despite the controversy surrounding his victory, Mahmood has agreed to represent Italy at the Eurovision Song Contest 2019 in May, which will take place in Tel Aviv.
 The 69th edition of the competition was made up of 24 acts, and Mahmood claimed victory with the song Soldi, which he wrote himself.
 After his win, the 27-year-old singer, born in Milan from a Sardinian mother and an Egyptian father, was given the option to perform in the Eurovision Song Contest 2019. Mahmood confirmed his acceptance of this opportunity during the winners press conference.
 Alessandro Mahmoud, known as Mahmood, was born in Milan in 1992 from an Italian mother and an Egyptian father. In 2016, he participated in the Newcomers Section of Sanremo with the song Dimentica.
if