France recalls Italian ambassador after 'groundless attacks'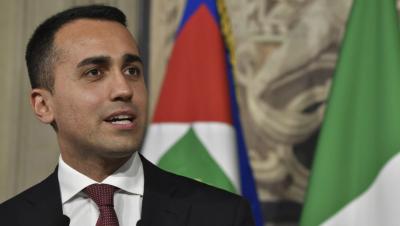 Di Maio has clashed repeatedly with France in recent months
ROME – France has recalled its ambassador to Italy, Christian Masset, in light of "groundless, unprecedented attacks by Italy," the French Foreign Ministry has announced.
 "Disagreeing is one thing, exploiting relations for electoral means is another," the ministry added.
 "Outrageous statements" from within the Italian government towards France have led to increased tensions between the two countries over a number of issues, including the treatment of asylum seekers and refugees, Five Star Movement leader Luigi Di Maio's support of the Yellow Vest protests in France and the TAV Lyon-Turin high-speed rail link.
pm