ISIS hostage Father Dall'Oglio 'may be alive'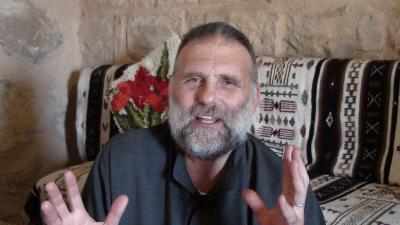 ROME – The Jesuit priest Father Paolo Dall'Oglio, kidnapped by ISIS in 2013 in Syria, "may still be alive," senior Kurdish officials reported to the British daily The Times.
 Dall'Oglio, 64, alongside British journalist John Cantlie and a female Red Cross nurse from New Zealand, is thought to be the focus of hostage negotiations between ISIS and the US-back Arab-Kurdish forces surrounding them, The Times reports.
 Islamic State reportedly wish to hand over the hostages they claim to have in return for safe passage out of the region, avoiding annihilation.
 Dall'Oglio was captured early on in the terrorist group's ascent to power.
pm