Italian troops to be withdrawn from Afghanistan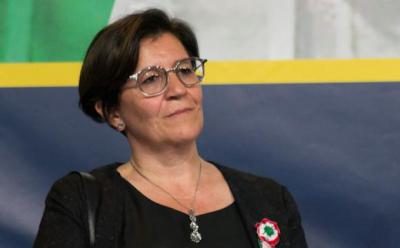 Minister of Defence, Elisabetta Trenta
ROME - The Ministry of Defence has announced that Italian troops are to be withdrawn from Afghanistan. Some 900 soldiers have been in the area for 17 years as part of a NATO-led mission.
 The Minister of Defense, Elisabetta Trenta, has given directives to her ministry to coordinate the planned return of Italian troops with other NATO countries. It has been reported that the withdrawal of these troops could take place within a year.
 The decision underlined divisions within the Italian government and even surprised Foreign Affairs Minister Moavero Milanesi. The move, decided by the Five Star Movement (M5S), of which Trenta is a member, has also sparked irritation among members of the far-right League party.
 "The Ministry of Foreign Affairs confirms that it was never informed of the intentions of the Minister of Defence, Elisabetta Trenta, before she released a statement to the press on the decision to withdraw the Italian military contingent from Afghanistan," the foreign ministry said in a statement.
 However, the Prime Minister's office commented that the "decision is shared," causing controversy within the government.
 "At the moment no decision has been made, only an evaluation by the relevant minister," said officials of the League party. "We will do what we need to do to bring peace and stability back to the country," they added.
 Last December, Italy's Ministry of Defence withdrew 100 troops from Afghanistan after they were attacked by a missile from the Afghani police.
 The decision follows reports that the United States will commence cutting back their military presence in Afghanistan within the next 18 months. According to top officials of the Trump Administration, in the last round of talks between the US and the Taliban on Monday, "significant progress" was made that could lead to the withdrawal of American troops from Afghanistan, Il Messaggero reported.
 The US-Taliban agreement is ready to be signed and will commit the Taliban to preventing terrorist groups from using the territory of their country to export terrorism and organise attacks against the US and its allies.
 "None of us Afghans want foreign troops to remain in the country indefinitely," said President of Afghanistan, Ashraf Ghani. Ghani also stressed the need "not to repeat the mistakes of the past," recalling the chaos after the withdrawal of the Red Army in 1989.