Salvini joins Di Maio in war of words with Paris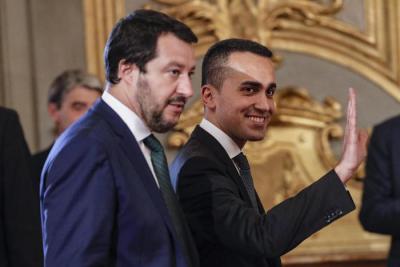 Salvini and Di Maio have been critical of France's policies in Africa (GDS)
ROME – Interior Minister Matteo Salvini stood by fellow Deputy Prime Minister Luigi Di Maio's comments about French policy in Africa on Tuesday, after the Italian ambassador was summoned to the foreign ministry in Paris.
 Salvini told Mediaset TV that his colleague's comments were not unjustified, saying, "the migrant problem has lots of causes." "France is among those who take away wealth from the people of Africa," the League leader added.
 "The more people who leave, the more deaths there are," Salvini continued, advocating for the stabilisation of countries such as Libya, from where hundreds of migrants attempted to cross the Mediterranean between Friday and Sunday.
 In Libya in particular, "France's interests are the opposite of Italy's." There is no interest from Paris "in stabilising the situation," according to Salvini.
 Di Maio had previously called on the European Union to impose sanctions of France for its policies in Africa. "If people are leaving Africa today it's because European countries, France above all, have never stopped colonising dozens of African countries," then accusing Paris of "impoverishing" them. 
 French diplomatic sources reportedly considered Di Maio's comments "hostile and without cause given the partnership between France and Italy in the European Union."
 "France has little to get angry about because it has turned away thousands of migrants, including women and children, at the border," Salvini said, in response to French criticism of Italy for not allowing rescue boats to dock at Italian ports.