Books: Last Stories by William Trevor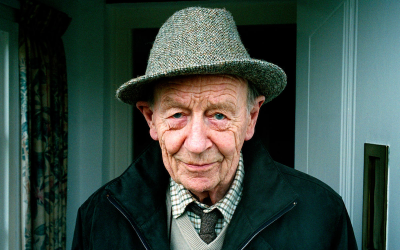 ROME - William Trevor's 14th book of short stories again shows his ability to create believable characters and to surprise but also convince his readers.
 These stories are mainly about elderly or lonely people such as a piano teacher delighted to find at long last a pupil of outstanding talent only to discover that he steals from her. She thinks she has a right to understand the dissonance. But long afterwards the boy returns, plays for her and awaits her approval. Trevor concludes "She had sought too much in trying to understand how human frailty connected with love or with the beauty that the gifted brought. There was a balance struck: it was enough."
 That is a typically subtle Trevor conclusion. His stories often repay a second reading. He relishes revealing the complexity of characters such as his Mrs Crasthorpe, a widow who uses jollity in her search for male companions.
 The fresher stories are those with younger character in a tension with older ones as in 'A Summer Idyll' which concerns a married man who falls for an isolated female farm owner, then returns to his wife only to take up again with the farm owner. Here the tension is between the one character's younger and older self.
 The book would have been improved by an introduction which placed the last stories of this Cork-born writer, who lived mainly in England where he died in 2016 at the age of 88, in the context of his short fiction as a whole.
 Publishing a posthumous collection is a delicate task. Would the author have approved? It would also have been helpful to have the dates on which the stories were completed. Two of the ten stories have not been published previously.  Were they completed at Trevor's death or was he still at work on them? Had they been submitted to magazines but rejected? The two stories seem superior to the story 'The Women' placed last. But that story's title reflects Trevor's curiosity about women whose intricate feelings constantly inspired him.
if