Vegas police request Ronaldo DNA sample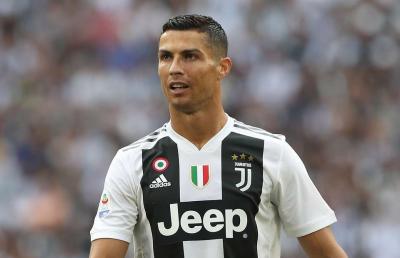 ROME – Las Vegas police have issued a warrant for Cristiano Ronaldo's DNA sample as part of an ongoing investigation into rape allegations made against the Juventus player.
 The authorities wish to ascertain if Ronaldo's sample matches the DNA found on the dress of Kathryn Mayorga, the woman accusing the Portuguese striker of rape, according to a law-enforcement official close to the case.
 Ronaldo has repeatedly refuted the allegation made by Mayorga that he sexually assaulted her in a Las Vegas hotel room in 2009, branding it "fake news."
 "Mr Ronaldo has always maintained, as he does today, that what occurred in Las Vegas in 2009 was consensual in nature, so it is not surprising that DNA would be present, nor that police would make this very standard request as part of their investigation," the player's lawyer Peter S. Christiansen said in a statement.  
 German publication Der Spiegel reported in October that Mayorga had reached an out-of-court settlement with Ronaldo worth 375,000 dollars to agree never to publicise the claims. Her lawyers are now aiming to declare this agreement void.