First migrant arrivals of 2019 land in Calabria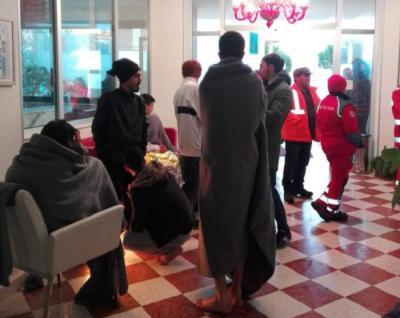 CALABRIA – A group of 51 migrants landed on Italian shores on Thursday, having travelled on a sailing boat from Turkey, the interior ministry reports.
 The group, all of Kurdish descent, arrived on a beach in the town of Torre Melissa in Calabria and taken to a hotel by local residents, among them six women and four children, one just a few months old.
 Two alleged people smugglers were arrested by Italian police authorities after the boat came to shore.
 Interior Minister Matteo Salvini has repeated insistently that Italy's "ports are closed" to potential asylum-seekers, though over 20,000 migrants entered the country in 2018.
pm