Agreement over Sea Watch migrants includes Italy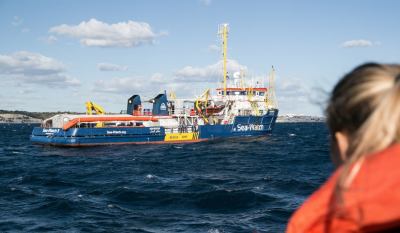 ROME – Italy is among eight European countries set to accept migrants from the German NGO vessels currently at sea despite protests from some Italian politicians, Maltese Prime Minister Joseph Muscat announced on Wednesday.
 Having been stranded at sea for over two weeks, the 49 asylum seekers on board the Sea Watch and Sea Eye rescue ships will be transferred to Maltese military vessels before being received by eight EU countries.
 "The operation to transfer the migrants to the ships of our armed forces will start as soon as possible," Muscat was quoted as saying on Wednesday, adding that the two NGO ships will be asked to leave Maltese waters "immediately after the transfer of the migrants."
 Germany, Portugal, France, Ireland, Romania, Luxembourg and Holland have joined Italy in agreeing to receive a number of the 49 migrants, the majority of whom are women and children.
 Interior Minister Matteo Salvini had raised his objection to the possibility of Italy accepting migrants from the ships. "Forget letting others land here or going to get them with boats and planes, we are working to send them back home," The League leader tweeted on Wednesday before the agreement was made.