Abducted Italian NGO worker 'alive in Kenya'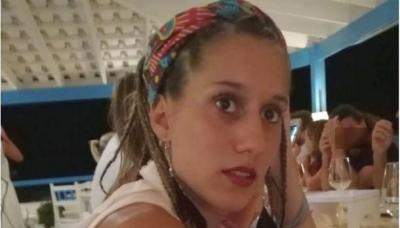 ROME -- Silvia Romano, the 23 year-old volunteer abducted by gunmen in Kenya last November, is alive and is in Kenya, says Noah Mwivanda, Kenyan Coast Regional Police Commander. Since Nov. 20, the police have been searching the area surrounding the village of Chakama, 80 km from Malindi, where she was kidnapped.
 They have continued their investigations in two villages North of Malindi, in Tana River and Lamu counties. As part of the operation, more than 100 people have been either put into custody or arrested.
 "We have crucial information, which cannot be revealed, but we believe Ms Romano, 23, is still alive. We also believe that she is still being held in Kenya," said Mwivanda, specifying that they'' have all the resources needed in the field to solve the investigation successfully.''
 Mwivanda said that five men have been arrested who provided crucial information on the kidnappers. To date, only one of the three alleged kidnappers has been arrested.  Ibrahim Adan Omar has been stopped on Dec. 11. He was armed with an AK-47 
 The other two abductors, Yusuf Kuno Adan and Said Adan Abdi, have not been arrested yet.
 This development invalidates earlier hypotheses of Ms Romano being taken to neighbouring Somalia or elsewhere outside the Kenyan borders. Authorities initially feared that Romano had been kidnapped to be sold to al Shabaab militants in Somalia.
 Ms Romano worked for the Italian NGO Milele Onlus, a non-governmental organisation whose mission is to raise literacy levels, when she was abducted from a rented house at Chakama trading centre. Romano reportedly first worked at an NGO in Likoni Mombasa before relocating to Chakama.
 In November, the aid worker signed a contract with Africa Milele Onlus to work in Chakama until March 2019.
  jp-str