Pope appeals for Indonesia, far away Christians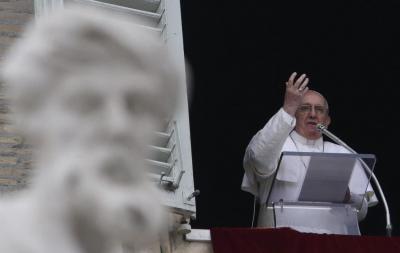 VATICAN CITY – Pope Francis appealed to the international community Sunday to show solidarity with tsunami-stricken, mainly-Muslim Indonesia and urged people living far from their families to turn to the Church at Christmas.
 "My thoughts go in this moment to the population of Indonesia, hit by violent natural calamity, that caused serious loss of human life, many missing and homeless and heavy material damage," the pontiff told pilgrims gathered in St Peter's Square for his weekly Angelus address.
 "I ask everyone to unite with me in prayer for the victims and their dear ones," Francis said, "I am spiritually near to the refugees, imploring God to relieve their suffering. I appeal that our solidarity and the support of the international community not be lacking for brothers and sisters."
The pope added that "The day after tomorrow will be Christmas and my thoughts go in particular to the families, who in these days gather back together, those living far from their parents who leave and return home, brothers who try to see each other again … At Christmas it is important and beautiful to be together in one's family."
 "But for many people this is not possible, for different reasons, and today I would like to address myself in a special way to all those who are far away from their family and their homeland. Dear brothers and sisters, our celestial father does not forget or abandon you. If you are Christians, I wish that you can find a true family in the Church, to experience the warmth of fraternal love."
 "And to all of you I say—the doors of the Christian community are open. Jesus was born for everyone and gives the love of God to all," the pope said.
jp