Thai court acquits Italian facing death penalty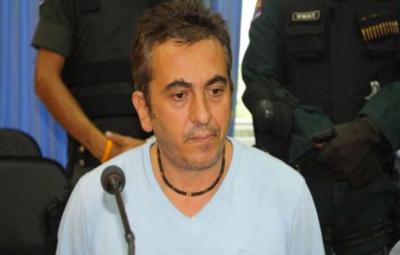 Photo credit: L'Espresso. Denis Cavatassi, the Italian accused of murdering his business partner, has been acquitted of all charges.
ROME - Denis Cavatassi, who was condemned to death in Thailand for having allegedly hired a killer to murder his business partner Luciano Butti, has been acquitted of all charges laid against him. His acquittal, awarded by the Supreme Court of Thailand, was confirmed by Foreign Minister Enzo Moavero Milanesi on Monday.
 Cavatassi, an agronomist from Tortoreto, was imprisoned in Thailand in 2011 and sentenced to death in 2016. Police believed he arranged the murder of Mr Butti, his friend and business partner, after discovering that he had embezzled a large sum of money from their business. Mr Butti was shot dead while riding his motorbike from Pa Khlok to Phuket Town on March 15, 2011. Cavatassi has always maintained his innocence.
 According to an Ansa report, his immediate response to the acquittal was, "I am finally free!" Cavatassi's sister Romina told Ansa, "I received a Whatsapp voice message at 5.30 Italian time. I still can't believe it. We are waiting to hear from him, it's just a matter of time. I hope that he will be home by Christmas."
 The Ministry of Foreign Affairs insist that, ever since his detainment in 2011, they have been closely monitoring Cavatassi's journey. The Italian embassy in Bangkok have provided them with information along the way. "The great thing about the sentence awarded by Thailand's Supreme Court, is that it will enable Denis Cavatassi, who was acquitted this morning, to return home soon and embrace his relatives."
 "Italians who are in difficulties abroad," added the head of the Ministry of Foreign Affairs, "must know that they can always count on the support and help of the Ministry. No one will ever be left alone."
 fh