Pope proposes sale of unused churches in aid of poor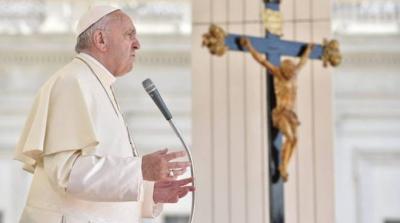 Pope Francis delivering his message (Il Faro)
VATICAN CITY – Pope Francis entertained the possibility of selling disused, empty Italian churches to raise money for the poor in his address at the Episcopalian Conference, Il Messaggero reports on Friday.
 "In the past few years, many churches have become redundant, due to the lack of believers or clergy, or a changing distribution of the population in cities and rural areas," the pontiff said in his address. "This must be welcomed in the Church, not with anxiety, but as a sign of the times," he emphasised.
 Often praised for his rhetoric calling for greater support of the most vulnerable, the Pope recognises the wealth of resources available to the Church that is tied up in these unused buildings. He dismissed the idea that they have "absolute value," instead saying that "in cases of need, they must serve the greater good for humanity, especially in service of the poor."
 However, the pontiff made clear that "disposal [of empty churches] must not be the first and only option," as other methods of increasing the Church's support for the poor must also be sought after.
 A recent census carried out by the Italian Episcopalian Conference (CEI) across over 200 dioceses estimated that there are about 67,000 churches across the whole of Italy, increasing numbers of which are being left empty. The figure is likely to be even higher, as some members of the religious order refused to participate in CEI's census, citing their autonomy in the management and administration of their own real estate.