Gates champions support for smallholder farmers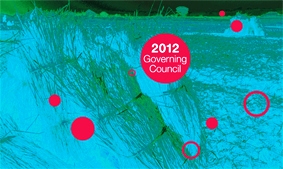 The 35th Governing Council will be held at IFAD headquarters in Rome Feb. 22-23
ROME -- As the world belatedly turns its attention to the pressing issues of environmental degradation, resource scarcity and climate change, the concept of sustainability takes its rightful place at centre stage in discussions at the UN International Fund for Agricultural Development (IFAD) which kick off Wednesday. High profile speakers at the jamouree will include Bill Gates and Rwanda president Paul Kagame.
 The 35th Session of IFAD's Governing Council, from Feb. Wednesday - Thursday, provides a forum for Member States, partners and the public to discuss and debate what needs to be done to enable smallholder farmers to contribute to raising food availability by 70 per cent by 2050, which is what will be required to feed a growing, more urbanized population.
 Over the course of the two-day event, world leaders, prominent movers and shakers, policymakers, academics and, most importantly, farmer representatives will reflect on and answer the following fundamental questions:
Bill Gates, co-chair of the Bill & Melinda Gates Foundation, will take centre stage to share his perspectives, with questions to follow from international broadcaster, Isha Sesay. Mr Gates will discuss the importance of agriculture and how sustainable productivity improvements can reduce poverty in developing countries. He will challenge both global players and national governments to adopt a new approach to supporting smallholder farmers.
As the international community takes stock of progress in the climate negotiations and prepares for Rio+20 in June 2012, Dr Lindiwe Majele Sibanda, the Chief Executive Officer of Food, Agriculture and Natural Resources Policy Analysis Network, will engage in a conversation with Naga Munchetty, an international broadcaster, on "What promise will Rio herald for agriculture?"
Nik Gowing, international broadcaster, will host a high-level panel to discuss and debate what it will take to ensure food security while protecting the environment. Panellists will share their views on different farming methods. They will highlight the importance of building institutions, investing in research and technology, and adopting and adapting new practices.
Naga Munchetty will host a high-level panel composed of policymakers. The panel will discuss how to create a sustainable future for smallholder farmers. 
Speakers at the IFAD Governing Council include:
Paul Kagame, President of the Republic of Rwanda
Andrea Riccardi, Minister of International Cooperation and Integration Policies, Republic of Italy
Akin Adesina, Minister of Agriculture, Federal Republic of Nigeria
A keynote address should be delivered by Mario Monti, Prime Minister of the Italian Republic.