UNESCO outlines state of Italian education for migrants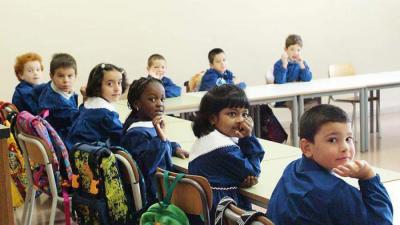 ROME – The United Nations Educational, Scientific and Cultural Organisation (UNESCO) has released a report which assesses the success of initiatives set out for migrants and refugees in Italy, diplomatic sources say.
 The report acknowledges Italy's attempt to tackle segregation in schools between first- and second-generation immigrants and native Italians, though natives do continue to enjoy and advantage, especially in tertiary education.
 Treatment of unaccompanied migrant children with regards to education has improved, the report suggests, thanks to a law passed that allows minors without any documentation or residence to enrol in school. However, a small percentage of eligible children have taken advantage of the change in legislation, the majority of unaccompanied minors not attending school regularly.
 While the school system could do more to integrate migrants and refugees into classrooms, as the report suggests, teachers must also be trained to manage diverse classes, UNESCO claims. 52 percent of teachers interviewed in a number of European countries, including Italy and the United Kingdom, claimed they felt inadequately supported from management in managing diversity in the classroom.
 Though the report indicates that work is still to be done in the education of minors in Italy, university students and graduates from the refugee community are being supported. A new system, pioneered by Italy, the U.K., Greece and Norway, has been proposed, which would recognise a refugee's past qualifications in the form of a European Qualifications Passport for Refugees.  
pm