Suspended mayor of Riace backed by Paris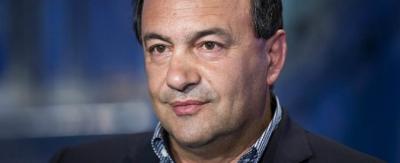 PARIS – The Paris city council approved a motion in support of suspended Riace mayor Domenico Lucano on Friday, government sources report.
 Lucano was forced to leave his town in October after allegedly aiding illegal immigration, the Insider reported (http://www.italianinsider.it/?q=node/7290). Last week, however, Paris' city council denounced the decision to remove Lucano from Riace, calling it "politically unacceptable."
 The policies that lead to Lucano's suspension were also reportedly praised by the council, whose motion lauded the mayor's "exceptional actions of solidarity" towards migrants. "Through these actions," the motion continued, "the mayor of Riace has shown that such a policy is possible at the municipal level."
 Paris mayor Anne Hildago was implored in the letter written by her city's council to "write to the Italian Embassy to share the concern of the Paris Council regarding the treatment of Domenico Lucano."
 Lucano's strong pro-immigration stance and policy brought in plaudits from the international community, leading him to be named among the 50 greatest leaders in 2016 by Forbes Magazine. However, "serious anomalies" cited by the government in the 'Riace Model', as it has become known, led to him being charged with facilitating illegal immigration.
pm