'Mussolini more democratic,' CONI outrage over reform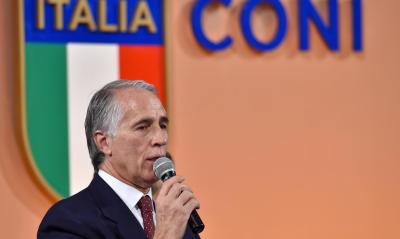 ROME – The Head of the Italian Olympic Committee (CONI) attacked a reform of Italian sport included in the draft budget on Thursday, while previous CONI executives gave harsh criticism of the move, branding it less democratic than Mussolini, La Repubblica reports.
 "This is not a reform of Italian sport … this is an elegant way to achieve the occupation of the Italian Olympic Committee," Giovanni Malagó lamented. The proposed reform includes the creation of a separate, government-controlled body called 'Sport e Salute' (Sport and Health) and plans for the distribution of funds to the various Italian sport federations to be conducted by the government, rather than CONI.  
 Were the reform to be implemented, CONI would have 40 million euros at their disposal, to be used only for Olympic preparation, if their bid for the 2026 Winter Games is successful. "No Olympic Committee in the world handles Olympic preparation and nothing else," Malagó said in a speech to CONI's national council, adding that the reform would transform "the most prestigious Olympic Committee in the world to the worst."
 A former president of CONI Mario Pescante decried the government proposal, branding it a "coup" and saying that "even Mussolini's 1942 law had been more democratic," La Repubblica reports. "Let's not deceive ourselves, politics has arrived, and, in the future, nothing will be discussed, one man will simply determine the distribution of money to the Federations," Pescante continued.
 Cabinet Secretary Giancarlo Giorgetti, who was in charge of the reform package, expressed his surprise at Malagó's comments, saying that "he [Malagó] knows perfectly well that the autonomy of Italian sport is not in question." "Many are supporting the reform," he continued, "and encouraging us to keep going and we'll do so with piece of mind."
 During his speech, Malagó dismissed any idea that he would be resigning this year, but was very clear that, if the reform comes into effect in 2019, then he will leave his position. "I was elected to be president of another CONI: this CONI (according to the new law) I cannot accept," he said to a room of applauding officials.