Meredith Kercher murder house up for sale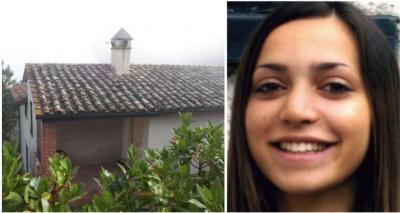 ROME - The house where British student Meredith Kercher was knifed to death in Perugia has been put up for sale. Described by estate agents Mediaimmobiliare as "a countryside villa in the heart of the historic centre", it is on the market at a price of 295 thousand euros. Due to recent renovations, it is apparently unrecognisable as the site of the brutal murder mystery that gripped the world eleven years ago.
 Only in 2015 was the owner able to put the property up for sale. Both the interior and exterior of the house underwent extreme renovation.
 It has been described on the estate agents' website as, "a semi-detached house" which was "completely renovated in 2017." It is apparently surrounded by "a garden of around five hectares."
 Estate agents have insisted the property bears no resemblance to the house where Meredith was found semi-naked in November 2007 with a slit throat.
 Legal proceedings into the murder of Meredith Kercher came to an end some time ago. Rudy Guede, who had already been accused of breaking and entering, was found guilty for the rape and murder of Kercher in October 2008. Sentenced to 16 years' imprisonment, the Ivory Coast-born 31-year-old will be released from prison in 2022.
 American Amanda Knox and her Italian ex-boyfriend were controversially found guilty and later acquitted.
 fh