Insider View: Future of the FAO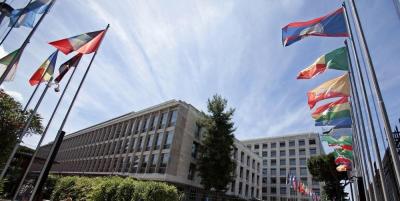 ROME - The nomination by President Macron of a French woman candidate to be the next director general at the Food and Agriculture Agency (FAO) holds out hope for a new era at the UN agency as the end of the troubled stewardship of the bearded Brazilian agronomist, José Graziano da Silva, approaches.
 France in effect could be said to have run the FAO under Graziano's predecessor, Jacques Diouf, from the former French colony of Senegal, whose power base rested on Francophone African countries and ultimately support from Paris. But a French DG would be sure to restore order at the Rome-based agency, ending the current nepotistic regime under which language-challenged Latin American and Hispanic candidates such as Peruvian former first lady Nadine Heredia have been favoured for professional jobs at the expense of high-quality candidates from OECD countries.
 A woman at the helm of the FAO for the first time would mean an end to the machismo currently prevailing in senior management and encourage women staff who have kept quiet about harassment in the agency to come forward and identify the perpetrators.
 Persistent speculation that China may also field a candidate is disturbing, however. China is expanding its presence within the UN and at UNIDO Chinese leadership has led to criticism that the UN agency has been railroaded to provide support for Beijing's dubious development policies such as the massive Belt and Road Initiative (BRI).
 Chinese control of UNDESA also has focused on promoting BRI, which is widely seen as a way of projecting Chinese economic and military power, and in many countries has become ensnared in corruption.
 Whoever wins the election will have their work cut out to resolve FAO's image problem.
 The inappropriate presence of Senor Graziano and his wife at a partisan political rally for a Brazilian presidential candidate in Rome has underlined the depths to which the UN agency upper echelons have become hijacked by the discredited ideals of Graziano's mentor, former President Luiz Inacio Lula da Silva, now serving a prison sentence in Brazil for corruption.
 fh